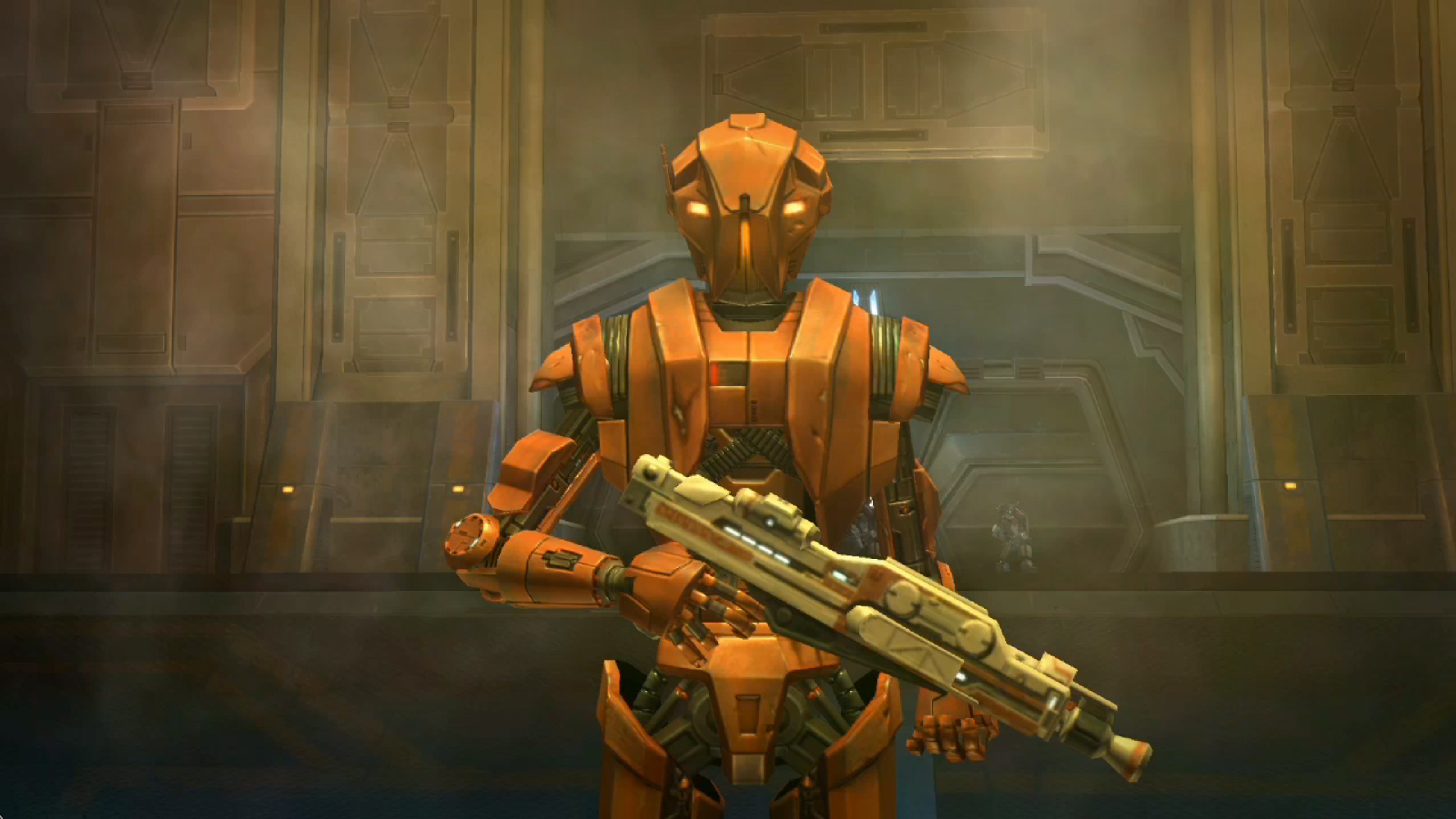 HK-47 loves efficiency - something he has in common with Mr. Robot.
Good news for meatbags everywhere:
Mr. Robot
will be applying his unique talents to help us analyze our gear in Star Wars: The Old Republic.
During my long time in World of Warcraft, Mr. Robot was by far the easiest tool to use to critique my gear. In addition, it let me indulge my curiosity by allowing me to swap out particular items of gear to see how it would affect my stats.
The crew over at Mr. Robot has also said that even more features will be available for the SWTOR version of their site, including a character builder. Unfortunately, it is currently in Alpha, though it looks like a Beta isn't far off.
They've also put out a call
to SWTOR bloggers to interview Mr. Robot. He seems like a pleasant automaton, so I may just take him up on that.